ELS Filing System is a completed Document Management Solution (DMS) to solve your documents problem. It is so easy to use that requires no special training, even a non-computer background person could learn it within 10 minutes. With ELS Filing System, it is not only converting documents, but also how to find and review your valuable documents instantly.
With ELS Filing System you will be able to retrieve any of your documents in seconds. Documents that already exist in most of the electronic format can be added index for search and retrieval. Alternatively, paper documents can be scanned, automatically converted into retrievable in images formats with your own index for further search and retrieval. Every document with a searchable indexes created by ELS Filing System could be archived and stored on CD-ROM discs, external hard drives, or another storage device of your choice.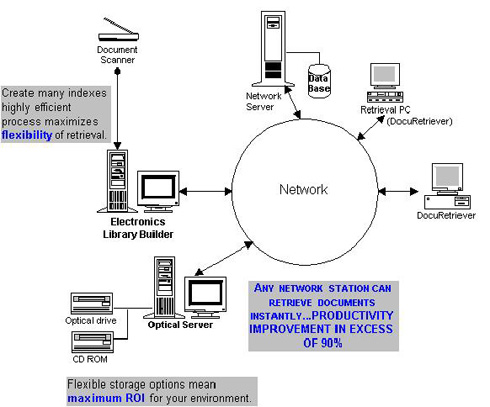 Key Benefits:
Reduced Costs of storage and retrieval
No more wasting time in digging through boxes of paper

Eliminates time wasted searching for misfiled document

Reducing the costs of photocopying and buying stationeries

Save storage spaces for other purposes use

Better clients relationship with quick response in client reference searching

Staffs can become more efficient as they do not need to waste time on the administration works
ELS Filing System is a professional document management system for any business. It offers a high-performance infrastructure to store / locate your documents. Most important of all, it gives you more flexibility than others in the industry; it lets you manage your information in your own style.